We recently updated our subscription portal, so you will see a new and improved view of your subscriptions. Below are some examples of the new view and how to perform some common tasks regarding your subscriptions:
When you are logged into your subscriptions, you will see this screen. Click on Manage Subscriptions: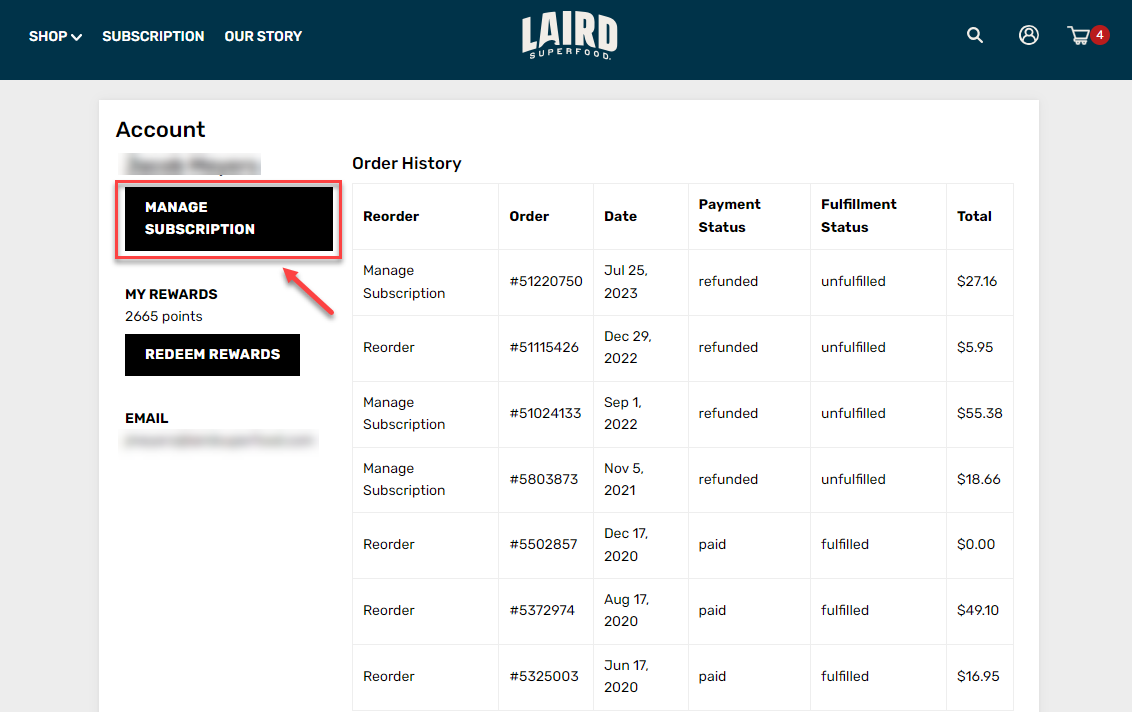 On the next screen, select the Edit button for the subscription you'd like to change or update: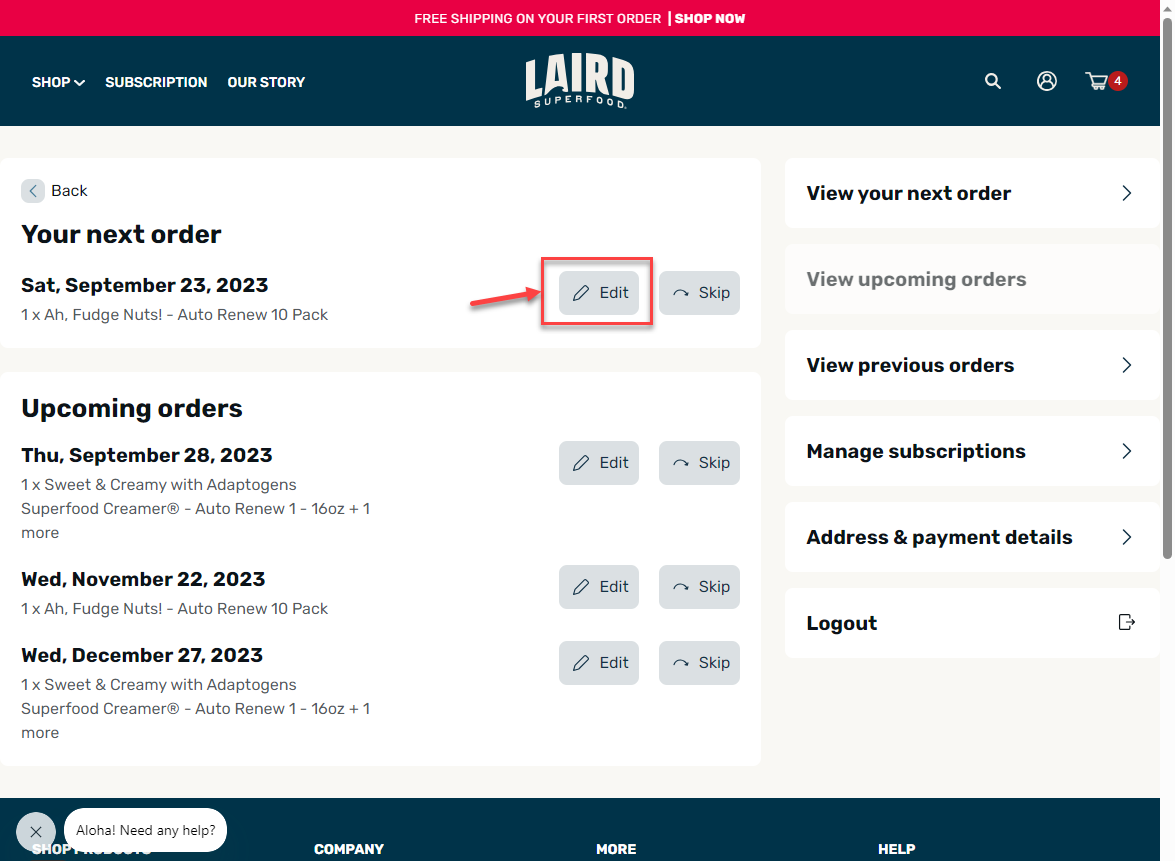 On the next screen, you can click on add discount to apply a code to your subscription, add items or you can click on the "manage this subscription" link: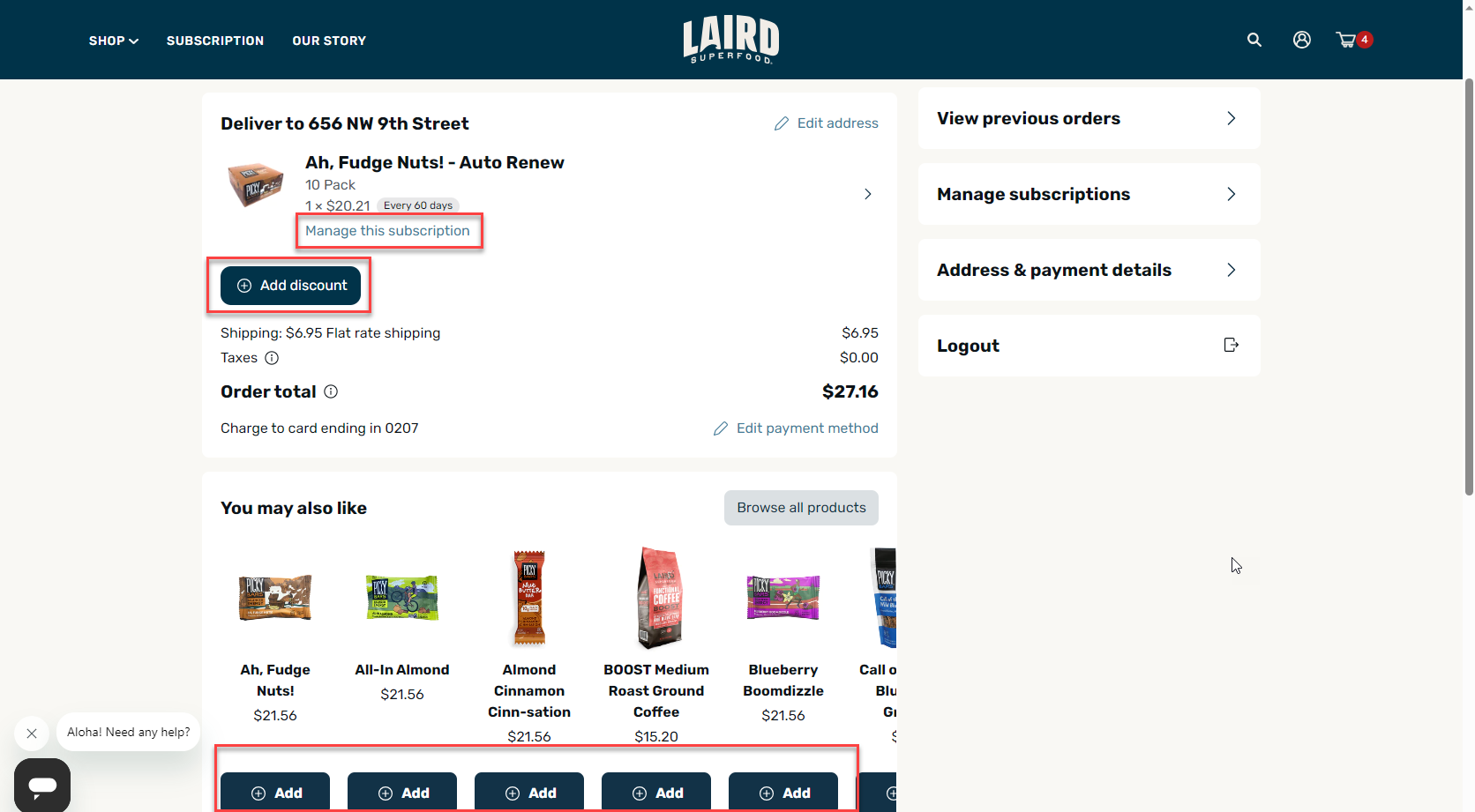 If you click Manage this subscription, you will be able to reschedule you subscription, skip a subscription, swap for a different product or cancel your subscription.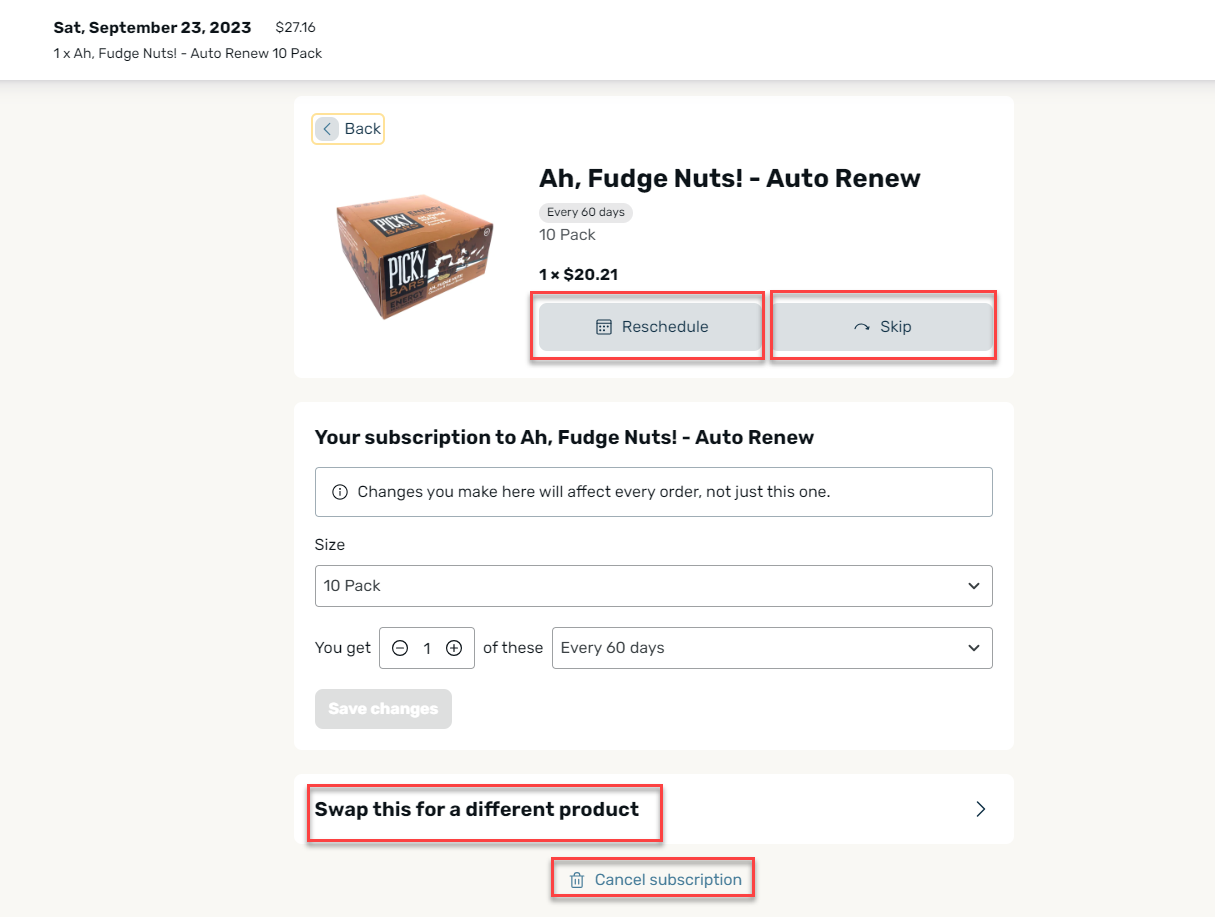 If you want to expedite your upcoming order, from the first screen, click View your next order: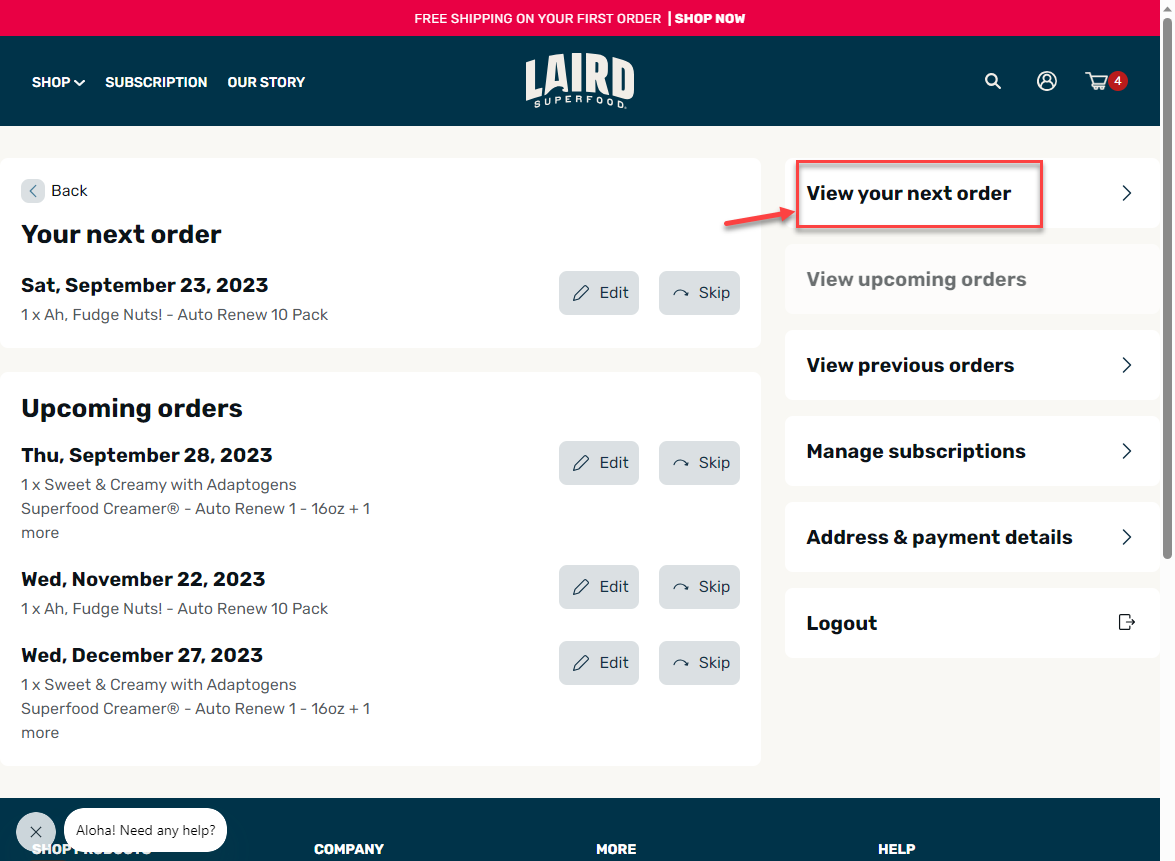 This will open a screen with a "Send now: button at the top. Clicking this will take you through a process to send your upcoming order immediately. It will then charge your account and send you a confirmation email.