No need to panic! If you've recently redeemed your rewards but haven't used the discount code yet, you might notice a decrease in your reward balance. When you redeem a dollar-off reward, your points are used, and our system generates a discount code that never expires.
If you're having trouble locating this code, head over to our Rewards Page and click "Rewards History." There, you'll discover your collection of past codes.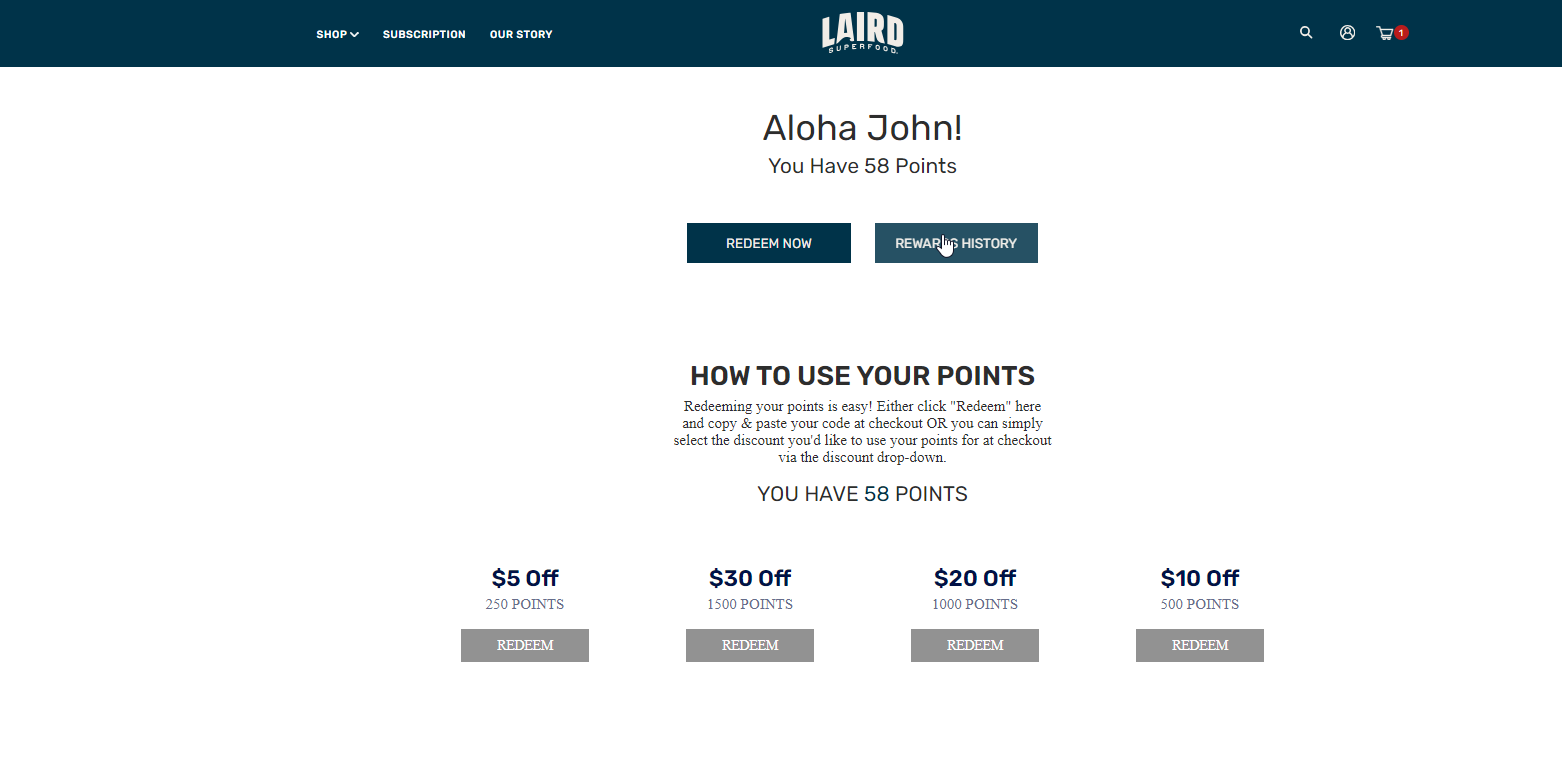 Remember, your reward points have a one-year expiration date. So, be sure to treat yourself to your favorite essentials at least once a year to maintain those points and continue unlocking powerful savings!